Our People
Cliff McCord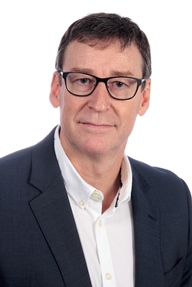 CEO
Cliff was born and raised in Northern Ireland where he trained as a registered Nurse. In 1987 he migrated to New Zealand and worked for 7 years as a Charge Nurse at Mangere Hospital. Following a brief stint at ACC and then in forensic psychiatry he teamed up with Brian Blackman in 1997 as Wellnz first case manager.
Cliff plays an active role in NZProvide and our parent company, Wellnz. This has seen him hold several roles from new business development to managing complex review hearings. Cliff's experience within the company led him to his appointment as CEO in 2015.
Cliff has always been a keen competitor. Football was his first passion which seen him play up to 2003 when his knees eventually said enough! Golf is the new game and he has seen success by winning his senior club championship three times (2 stroke and 1 match play).
Phone: +64 9 375 9821
Email: mccordc@nzprovide.co.nz
Rachel Doody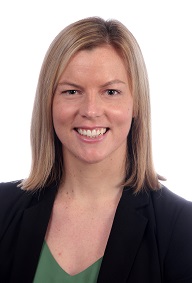 General Manager
Rachel has had vast experience in both the New Zealand and Australian occupational health, safety and wellness industries. Rachel has worked with organisations across a range of sectors including aviation, warehousing, transport, retail and healthcare to develop tailored health and safety solutions.
Rachel is a current New Zealand and Australian registered Physiotherapist and has also had clinical experience in New Zealand and Australia, both within private practice and hospital settings.
Rachel is passionate about understanding an organisations needs and developing a collaborative partnership to ensure optimal workplace health and safety outcomes are achieved.
Phone: +64 021 586 023
Email: doodyr@nzprovide.co.nz
Cathie Payne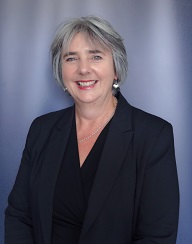 NZProvide Team Leader
Cathie was born in Somerset and moved to New Zealand in 1989 having married a New Zealander. She spent many years working in France and Spain as a couriers on campsites and travelling around Europe.
On moving to New Zealand Cathie spent 10 years working in the hospitality industry as Head Concierge in Wellington and was accepted as a member of Les Clef d'Or. Cathie's family them moved to Vanuatu in 2000 and Cathie spent 4 years working as Sales and Conference Manager for Le Meriden and then running a small restaurant and takeaway. Cathie says "it was a fantastic experience for the whole family and we all have many fond memories of our time there and the lovely Ni-Vanuatu people".
Returning to New Zealand Cathie spent 11 years working for Pacific Radiology in various Administration roles in the organisation. Cathie says "I am extremely passionate about customer service and enjoy being able to exceed customer expectations."
Cathie loves going to the movies, reading, travel and a huge fan of WOMAD.
Phone: +64 021 566 302
Email: paynec@nzprovide.co.nz
Callum Nancarrow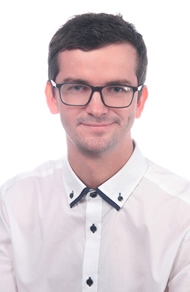 Account Manager
Callum graduated with a Bachelor of Health Sciences (Health Promotion) degree from AUT University, reflecting his people and strengths based approach to healthcare. This philosophy has lead him to work as an Account Manager, facilitating greater occupational health.
Callum's vocational background has included working in fast-paced logistical roles. He keenly adapts these former experiences to hone his experiences in occupational health service delivery and management.
Callum likes camping, watching movies and fishing – although he rarely ever catches anything.
Phone: +64 9 374 6097
Email: nancarrowc@nzprovide.co.nz
Chelsea Pilgrim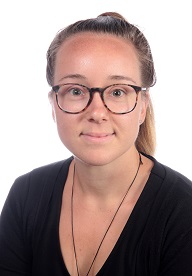 Account Manager
Chelsea was born in Australia and moved to New Zealand in 2016 to work after studying a bachelor of Medical Science at Sydney University. Chelsea previously worked as a sports chaplain but moved to NZProvide to work in a busier, more admin based role.
Chelsea joined as a Health Management Coordinator at NZProvide in March 2018 and has since moved up into the Account Manager Role in May 2018. Chelsea is responsible for client requirements that range from Annual Health Monitoring, pre-employment medicals and general requests. Chelsea is also responsible for the Asbestos Health Monitoring Program.
Outside of work Chelsea enjoys playing Rugby, being outdoors, travelling and spending time with friends and family.
Phone: +64 021 667 632
Email: pilgrim@nzprovide.co.nz
Rene Fischer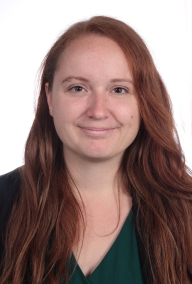 Account Manager
New Zealand is the place Renee calls home and backyard of which she keenly explores. Sky-diving over Lake Wakatipu with its backdrop of the jagged, snowcapped Remarkables was one of her more recent NZ adventures. Renee hasn't been everywhere between Cape Reinga and Bluff, but it's on her list!
A healthy mix of passion, experience and education has led her into the account management sphere. The passion that fuels her coupled with the knowledge she gained from her Bachelor of Health Science has provided the foundation for her career to date.
Renee's vocational background working in healthcare and social development within both private and governmental settings informs her collaborative, client focused approach. She started in a community health worker role and progressed to portfolio and case management, and leadership roles. Renee is always looking for her next challenge.
Renee believes mindfulness in the workplace is key to success – a tenet she lives out through her interests of connecting with nature, and the art of cookery.
Phone: +64 021 678 036
Email: fishcerr@nzprovide.co.nz
Sangheetha Kannakumaran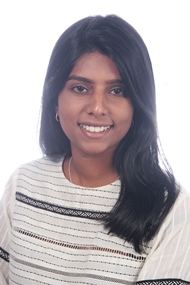 Account Coordinator
Sangheetha has spent most of her life in New Zealand and in 2018 she graduated with Bachelor of Science majoring in Neuroscience and Psychology from the University of Otago.
Sangheetha has worked in many customer service roles throughout high school and university and really enjoys the aspect of meeting new people.
Outside of work, Sangheetha loves outdoor adventures from hiking to skiing. She would do anything for a good view and recently took on the Roys Peak hike and loved every minute of it.
Phone: +64 9 375 9334
Email: kannakumarans@nzprovide.co.nz
Jin Young Hwang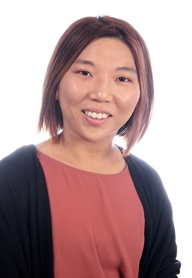 Account Co-ordinator
Jin was born in Seoul, South Korea and moved to New Zealand in 2004 with her family. In 2018, Jin graduated with a Bachelor of Health Sciences/Bachelor of Arts conjoint from the University of Auckland.
Jin has worked in various customer service and education roles in both New Zealand and South Korea, from working as a waitress in a bustling Korean restaurant to teaching English to students preparing for apprenticeships in Australia.
Jin's desire to make coordination of health services more efficient and hassle-free for clients and providers led her to join NZProvide as Account Co-ordinator.
Outside of work, Jin enjoys taking long walks around the North Shore, catching up with friends over great food and listening to music.
Phone: +64 9 374 6095
Email: hwangj@nzprovide.co.nz
Kristine De Los Santos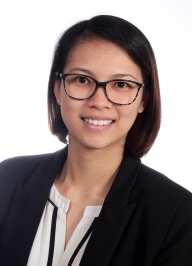 Account Coordinator
Kristine was born in the Philippines, and moved to New Zealand in 2015. She also lived in Abu Dhabi, UAE for 5 years before she had to move back home to complete her degree. She holds a Bachelor's Degree in Nursing, with 2 years' experience as a PACU Nurse in the Philippines.
Kristine has worked in various fields in New Zealand including the hospitality, the health and fitness, and most recently in a home-care service industry.
In her spare time, she usually goes to the gym, or rides around Auckland cycle paths on her road bike on the weekends.
Phone: +64 9 375 9820
Email: delossantosk@nzprovide.co.nz