Our People
Cliff McCord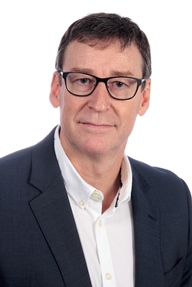 CEO
Cliff was born and raised in Northern Ireland where he trained as a registered Nurse. In 1987 he migrated to New Zealand and worked for 7 years as a Charge Nurse at Mangere Hospital. Following a brief stint at ACC and then in forensic psychiatry he teamed up with Brian Blackman in 1997 as Wellnz first case manager.
Cliff plays an active role in NZProvide and our parent company, Wellnz. This has seen him hold several roles from new business development to managing complex review hearings. Cliff's experience within the company led him to his appointment as CEO in 2015.
Cliff has always been a keen competitor. Football was his first passion which seen him play up to 2003 when his knees eventually said enough! Golf is the new game and he has seen success by winning his senior club championship three times (2 stroke and 1 match play).
Phone: +64 9 375 9821
Email: mccordc@nzprovide.co.nz
Rachel Doody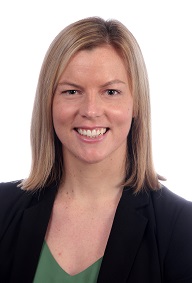 General Manager
Rachel has had vast experience in both the New Zealand and Australian occupational health, safety and wellness industries. Rachel has worked with organisations across a range of sectors including aviation, warehousing, transport, retail and healthcare to develop tailored health and safety solutions.
Rachel is a current New Zealand and Australian registered Physiotherapist and has also had clinical experience in New Zealand and Australia, both within private practice and hospital settings.
Rachel is passionate about understanding an organisations needs and developing a collaborative partnership to ensure optimal workplace health and safety outcomes are achieved.
Phone: +64 021 586 023
Email: doodyr@nzprovide.co.nz
Cathie Payne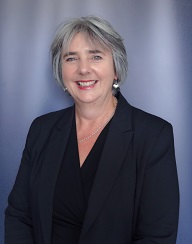 NZProvide Team Leader
Cathie was born in Somerset and moved to New Zealand in 1989 having married a New Zealander. She spent many years working in France and Spain as a couriers on campsites and travelling around Europe.
On moving to New Zealand Cathie spent 10 years working in the hospitality industry as Head Concierge in Wellington and was accepted as a member of Les Clef d'Or. Cathie's family them moved to Vanuatu in 2000 and Cathie spent 4 years working as Sales and Conference Manager for Le Meriden and then running a small restaurant and takeaway. Cathie says "it was a fantastic experience for the whole family and we all have many fond memories of our time there and the lovely Ni-Vanuatu people".
Returning to New Zealand Cathie spent 11 years working for Pacific Radiology in various Administration roles in the organisation. Cathie says "I am extremely passionate about customer service and enjoy being able to exceed customer expectations."
Cathie loves going to the movies, reading, travel and a huge fan of WOMAD.
Phone: +64 021 566 302
Email: paynec@nzprovide.co.nz