Asbestos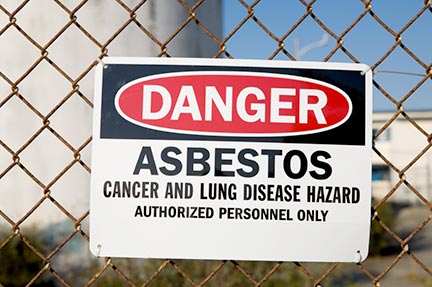 Asbestos. Everybody has heard of it but many do not know what it is or the reason for the stigma surrounding it.
Asbestos is a set of six naturally occurring highly heat-resistant fibrous silicate minerals. It is woven into fabrics, used in brake linings and in fire-resistant and insulating materials.
Asbestos was frequently used in building and other projects until the late 1970s when awareness was raised about the threat it posed to human safety. It is an extremely durable fibre which can be broken down into such small particles that when inhaled they cause severe damage to the lungs and respiratory tract.
There are 1366 New Zealanders on WorkSafe's asbestos exposure register. It is likely there are thousands of others who are unaware of their exposure.
Extreme Asbestos exposure can cause mesothelioma, a rare form of lung cancer. Around 2000 New Zealanders are diagnosed with lung cancer annually, of which 50 to 60 are mesothelioma. The majority of these cases are men in their 70s who worked in industries where Asbestos exposure was commonplace in the 70s – 80s.
But it is not only these men who can be affected. Deanna Trevarthen was recently diagnosed, the cause unknown but likely caused by being at work with her father.
Asbestos exposure often occurs in the workplace, and many businesses have taken the initiative to monitor the health of those employees who have been exposed. NZProvide manages this monitoring for hundreds of employees and ex-employees throughout New Zealand with our Asbestos Health Monitoring Programme.
By regularly monitoring the health of the individual's lungs, early detection is made possible to ensure the best possible outcome.
Exposure is still an issue and many workplaces find that their staff are exposed to some degree. It is crucial for employers to ensure the safety of their staff and take the necessary steps to minimise this exposure.
A Christchurch based firm was recently fined $45,000 for failing to properly identify and manage asbestos at a demolition site. A significant asbestos risk was not properly managed and effectively "pushed aside" while workers continued to work around it, placing them at high risk.
NZProvide can assist businesses in creating proper procedures to identify, minimize and manage asbestos in the workplace. We are also able to monitor the ongoing health of those who have been exposed.
If you would like to know more about how we can help your business, contact us.
More about Deanna's story can be found here.